February Pet Star of the Month: Sammy!
LPWC staff says I'm a handsome cuddle bug and my Mom says I'm goofy, but either way I bring a smile to everyone's face. I normally eat an all raw diet, and fresh venison is my absolute favorite. I also really love cream cheese; so much so, I don't even notice my supplements and medications in it.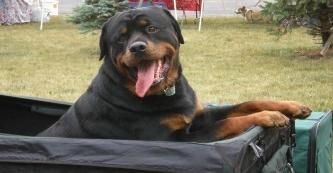 On warm days, I can be found swimming in the closest body of water or playing with my favorite ball. When it's cold outside, I'll plop down on a furnace vent to keep my belly warm. Sometimes, I get my tags stuck in the vent. When this happens, I'll walk around with the vent dangling from my collar. When I come in for my Vitamin C treatment or ozone therapy, the only restraint I need is a couple treats and a good belly rub.