February Pet Star of the Month: Sammy!
My name is Sammy and I am a 3 year old Aussie Doodle. I think Cupid follows me around because everyone who meets me says they love me! This may annoy some dogs, but I love the attention.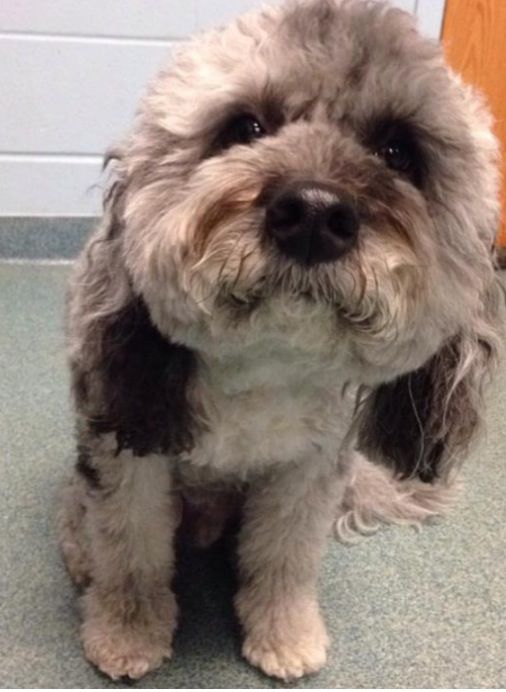 Although I am an adult, I still have my "puppy moments" such as the time I stole a piece of chicken from my human sister's hand. My Mom and Dad said I recovered well, but I shouldn't do it again.
However, I wasn't always doing this well. When I was a puppy, I needed surgery because my knee caps wouldn't stay in place. I couldn't walk properly and was in a lot of pain. After surgery, I still had a long road to recovery. I went through physical therapy treatments from Dr. Carlson and still get regular massages. Today, I am feeling great and playing with my human sisters. In fact, they have problems keeping up with me.
I eat a raw diet (chicken is my favorite) and sometimes I get Sweet Spots for desserts. I am happiest when I'm with my family. Whether we are playing in the backyard, going for car rides or snuggling together. I couldn't imagine life getting any better!