December Pet Star of the Month: Jasper!
My name is Jasper and I am truly a miracle. Earlier this year, I was diagnosed with Stage 4 kidney failure and no one was sure if I would recover. I told my Mom I would eat tuna and she brought me home. I proved everyone wrong and I am improving daily!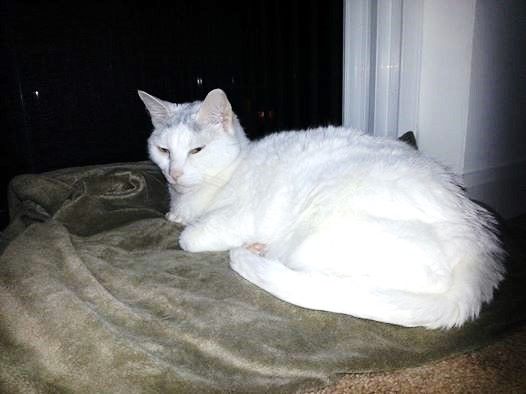 I trained my Mom to be at my beck and call. She feeds me whatever I ask for (tuna, chicken or canned food) and she will clean my litter box on demand. If she isn't quick enough, I will clean up after my sister.
On sunny days I can be found near a window watching the world go by. If I'm feeling playful, I will chase my laser mouse
Even though I can be "naughty", the LPWC staff likes to hear me growling and grumbling when I come in for my weekly fluids. This means I am feeling good.