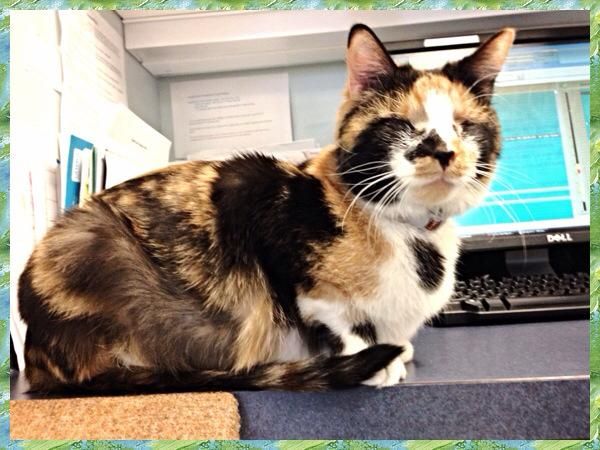 Nelly, Treatment Room Supervisor
Hi everyone, my name is Nelly, and I am the official Treatment Room Supervisor and kinda a big deal here at LPWC. As you can see, I don't have any eyes and I don't need any. I got a bad eye infection as a kitten before my eyelids opened, which damaged both my eyes. In order to give me the best chance at a normal life, my first mom had my doctor do surgery on my eyes. In the end, I am glad I had the surgery because it makes me unique and extra special.
In the summer of 2013, I became very sick and came to live at LPWC. They took really good care of me, and after a few weeks I was well enough to start exploring their treatment room. I have really enjoyed living at the Lifetime Pet Wellness Center because now I have quite a few servants that do everything for me…even if that means getting my nails done (which I do NOT like). My favorite place is definitely next to the computer on the doctor's station…plus people like to leave snacks around on the counter, which I like to steal (even though I am on a special diet…shhh don't tell Dr.Leas).
I see myself as the treatment room supervisor. I make sure the staff stays on task (unless I want them to play with me) and I like to check on hospitalized patients. I like to think I work very hard, but I have been told that I hardly work…either way my cuteness gets me out of trouble every time!

Feel free to come visit me in the treatment room!